Tortoise versus hare at work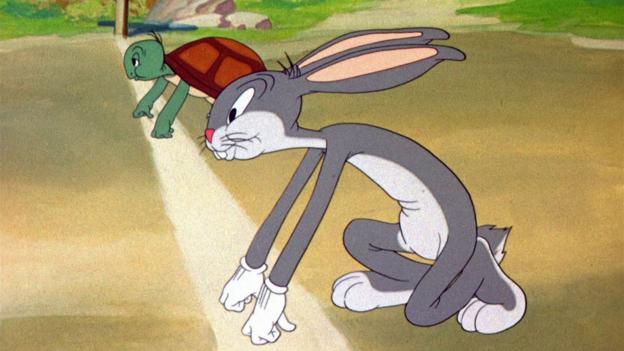 Relax lazy bones. It might be time to embrace your inner underachiever.
In a world where work-related stress has rocketed could the most intelligent option be simply to find the least-taxing, most lucrative job on offer? Could the smartest choice for a future career be the path that requires the least amount of effort? ...
http://www.bbc.com/capital/story/20140228-jobs-for-the-smart-but-lazy
Get a job now
Getting a job these days is anything but easy for many people. Interviews are laden with increasingly strange requirements (double date with the would-be boss, anyone?)— or sometimes take months without a positive result.
So, what, exactly must jobseeker do to land a position?
http://www.bbc.com/capital/story/20140130-get-a-job-now